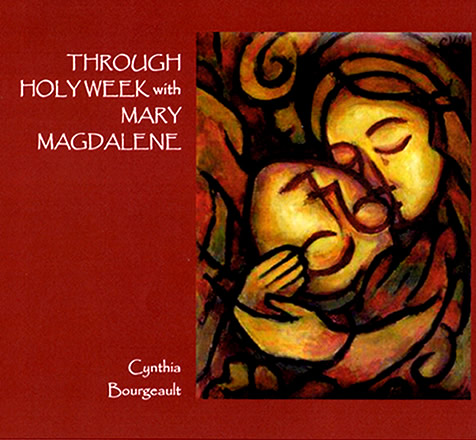 Cynthia Bourgeault on Mary Magdalene #3
This post was originally published in Christopher Page's blog, In A Spacious Place.
---
March 18 – 22, 2011: Poet's Cove Resort on Pender Island BC, Canada – Contemplative Retreat with Cynthia Bourgeault
Sunday
Relax – all is held.
We see ourselves on the periphery swimming back to God. This is a distortion. We are not disconnected.
Fall through the stuff and discover your naked yearning.
Question about abler souls:
 when 2 come together, create a 3rd that is neither the one or the other. Surrender into this, not each other. Who you are together is different from who you are alone, although this can become a trap where you lose yourself.
The abler soul is a joint investment in the higher – a deep wish for the other's becoming. Hold each other gently accountable to become the higher.

 The abler soul has a permeability in the next realm – beyond death.
All human love is an icon of God's love for us. The only block to intimacy is our own inner work.

 The most important spiritual practice is to stay present. Slowly develop your staying power to stay present – let nothing shake you. We begin this practice with Centering Prayer and the Welcoming Practice.
Watch the build up of emotions. Build up your capacity to sit with pain. Everything will shift as you develop your ability to do this.

 Begin with superficial irritations and work up to the bigger stuff such as loneliness, grief, rejection, failure, etc.
Ladislaus 

Boros: There is a final choice to be made in death. Life will come rushing at us like a tsunami and we will choose either to relax into this or freeze. We need to practice this relaxing and opening as opposed to clutching not just with the mind but with every cell of the body.

 Practice this gesture in meeting the new – release and soften – this eventually becomes imprinted.
Kabir Helminski: Bring all cares into the one care, the care of being present.
*************
to order "Through Holy Week with Mary Magdalene" CD of this address see: https://www.contemplative.org/audio.html
https://www.contemplative.org/wp-content/uploads/2014/11/Through-Holy-Week-with-Mary-Magdalene-Rev-Dr-Cynthia-Bourgeault-476x440.jpg
440
476
TCS Administrator
https://www.contemplative.org/wp-content/uploads/2021/09/logo-new-2021.png
TCS Administrator
2013-04-03 04:14:29
2021-09-30 09:26:11
Cynthia Bourgeault on Mary Magdalene #3